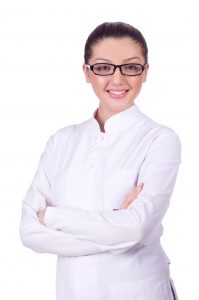 Why Physicians Rx Pharmacy ("PRxP")?
Physicians Rx Pharmacy ("PRxP") fills prescriptions for complex, higher-cost drugs as well as offers retail pharmacy services. PRxP works with your doctor and your health insurance company to ensure that you have access to the right drug and that it is covered by your insurance if possible. We can even find out if financial assistance is available that can reduce your costs for the medications.
How will I know if my drugs are covered by insurance?
Physicians Rx Pharmacy ("PRxP") will coordinate with your provider and your insurance company. Many specialty drugs require prior authorization which means that the insurance company needs documentation before they will cover a higher cost drug. PRxP will notify you as soon as possible about the results of this process.
What support will Physicians Rx Pharmacy offer me?
Monthly wellness check with a review of any questions or concerns you may have about your medication

Refill Reminders

Available pharmacists to speak with you
How do I place an order?
Your medical provider sends us, by fax or e-scribe, your prescription order along with your contact information

If your medical provider issues you a paper prescription order, you can bring it directly to us
How can I obtain a refill?
We will call you before your medication runs out to set up a new delivery

If your medication refills run out, we will contact your provider to request more refills.

If we cannot reach your provider, we will call you
How do I access medications in case of an emergency or disaster?
For a medical emergency, please dial 911 immediately

In case of a disaster, call your servicing pharmacy location.

Our sister pharmacies located in different states will be on hand to help in any way

If our out of state Pharmacy cannot help, we will make every attempt to help you find a local pharmacy that can
How can I check on prescription status?
Call your servicing pharmacy location
Where can I find information on prescription substitutions?
Call your servicing pharmacy location
How do I transfer a prescription to another pharmacy?
How can I obtain medications not available at the pharmacy?
Your medication will be ordered for next day pick up or shipment.

If the medication is urgently needed, the pharmacy staff will attempt to locate it at another local pharmacy
How should I handle medication recalls?
Don't panic – most drug recalls are for minor issues

Get Educated – visit the FDA website. You can sign up to receive alerts on product recalls and market withdraws.

We will contact your prescriber, your clinic and you directly if the recall is classified as a Class I Recall (has serious health consequences)

Play it Safe – If you notice anything unusual with a medication such as tampering, odd smelling or contamination, notify us at your servicing pharmacy location immediately

Safely discard recalled drugs – follow our how to dispose medication instructions below

Call your doctor
How should I dispose of medications?
Follow the disposal instructions found on the drug label or patient information sheet

Never flush prescription drugs down the toilet unless specifically instructed

Take advantage of local community sponsored drug take back programs

If no disposal instructions or take back programs available:

Take medication out of its original container

Mix it with an undesirable substance (used coffee grounds, kitty litter, dirt)

Place in a sealable bag, empty can or leak-proof container

Throw away
How should I handle adverse reactions?
If you suspect an adverse reaction to your medication, review the medication's packaging and contact your doctor, clinic, or our pharmacy at your servicing pharmacy location

Do not suddenly stop your medication unless you suffer an acute serious problem For a medical emergency, please dial 911 immediately
How should I handle a missed treatment or delivery?
If you do not receive your order on schedule, please call us immediately at your servicing pharmacy location

If you missed a dose and it is close to your next dose time, skip the missed dose and go back to your normal time. Do not take two doses at the same time.
How do I report any concerns or errors?
Patients seeking to contact the pharmacy to file a grievance or complaint may do so by calling our corporate offices (855) 566-3710 or your servicing pharmacy's State Board of Pharmacy. 
Maryland State Board of Pharmacy          (410) 764-4755
Florida State Board of Pharmacy               (850) 245-4474
New York State Board of Pharmacy          (518) 474-3817
California State Board of Pharmacy          (916) 574-7900